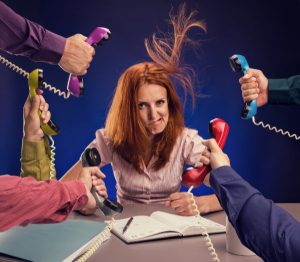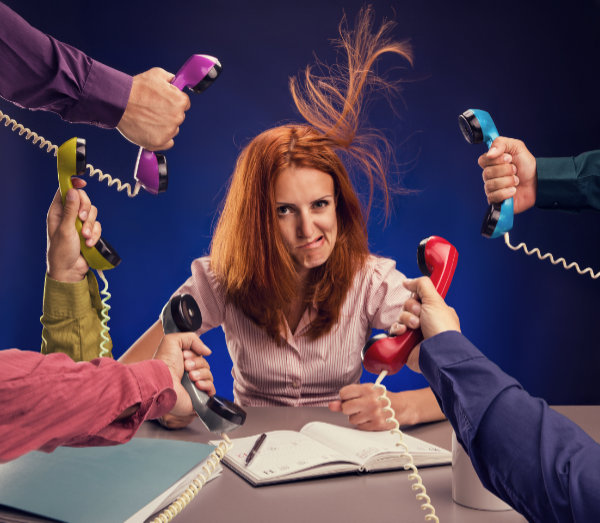 Is managing the high volume of phone calls at your medical practice becoming overwhelming? Whether it's due to a successful marketing campaign, new treatments, or seasonal fluctuations, it can be challenging for small or medium-sized medical offices to handle overflow call volume. Unanswered calls can lead to lost revenue, poor customer satisfaction, and a damaged reputation. But there's a solution that can help you improve your patients' experience and keep your business running smoothly: medical overflow answering services.
Medical overflow answering services provide your office with professional, remote operators who can take calls 24/7, handle patients, transfer calls, and take messages for your staff. These services can also be customized to handle collections, send automated reminders, and more. The best part? The operators at answering service companies receive training, so you won't have to worry about hiring or training new staff.
With a virtual answering service, you can ensure that your patients' calls are always answered, even during busy times. And with the flexibility to customize the service to your practice's specific needs, you can rest easy knowing that your patients are in good hands. So why wait? Invest in medical overflow answering services today and start improving your patients' experience.
Ensuring Patient Communication
Ideally, each patient would get all the information they need the first time they call your office. But we all know that in some cases, your staff may need to make some inquiries to be able to answer your patients' questions correctly.
In these cases, it's not uncommon to offer patients to call them back once you have the information they need. But if your phone lines are swamped with overflow calls, it may be difficult for your staff to make sure that they're calling patients back as needed.
Patients that don't receive calls back may not wish to return to your office or continue to call to make enquiries. But a virtual answering service can handle this responsibility, guaranteeing that whenever a patient requires a call back, they will receive it and get the information that they need.
Maintaining an Efficient Schedule
If your staff is unable to pick up all the phone calls you receive, you may be missing calls from patients who need to cancel or modify their appointments. Without this information, it may be difficult for your practice to maintain an updated schedule, leaving unproductive gaps in your timetable.
Missed appointments may not seem like a big deal; however, they represent a lost opportunity to assign time slots to different patients, and they can have a significant impact on your waiting list. These idle hours will also cost you money — a single missed appointment probably won't affect your bottom line, but these instances can quickly add up.
But an answering service can make it easier for your patients to cancel and reschedule appointments, keeping your schedule updated and allowing you to shorten your wait lists.
Improving Your Practice's Image
Improve your medical practice's image and reputation through better customer service.
If patients know that it's easy to communicate with your practice — whether they need to make inquiries, schedule appointments, or ask follow up questions —, it will be more likely for them to have a positive experience at your office.
Good customer service plays a significant role in customer satisfaction, and it begins from the moment a prospective patient decides to call your office. Happy patients will help improve your practice's reputation, and they will recommend your services to more people, growing your patient base and bottom line over time.
Don't let overflow call volume negatively impact your medical practice. Invest in medical overflow answering services today and start improving your patients' experience. Reach out directly by calling 1-800-900-0101 or fill out the form to learn more. We're here to help you and your patients.