In a hospital environment speed and accuracy are a necessity. Calls need to be answered in a timely fashion, and efficiency isn't just necessary, it's critical. Hospital answering services are specialized call centers that handle incoming calls for medical facilities, such as hospitals, clinics, and other healthcare providers. These services provide numerous benefits to healthcare facilities, medical staff, and patients alike.
At Cosmopolitan, we can be the solution to your communication needs. You can outsource your entire PBX operations to our call center instead of having to worry about staffing needs and infrastructure updates.
 

Cost effective solutions that will help increase productivity and meet patient demands.

 

You don't have to bust the budget having to replace and update expensive equipment for an in-house call center.


 

Ability to interface, replace or host your phone system while providing the same patient experience.


 

Let us build a solution that will help your patients and their loved ones receive the service they deserve.
 HIPAA Compliant Service
Your communications budget can benefit from using a simple, easy-to-use secure messaging application via your mobile device. It allows you to remain HIPAA compliant while still receiving important and time sensitive messages.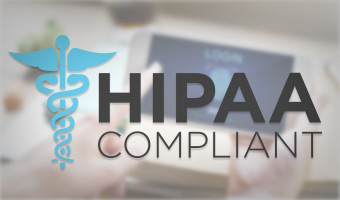 Medical Scheduling Services
Too busy to manage your own schedule? We can help! We can interface with your scheduling software or use our web-based scheduling software and manage your schedule for you so you can focus your attention on what's really important, your patients!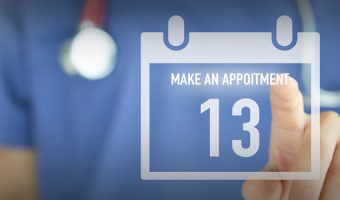 Lab Results
Our lab results service can automate the delivery of lab results to your patients. Patients can be contacted by our system and can access their lab results after patient verification. Even if they miss the call, they can still listen to their results through a HIPAA compliant patient portal.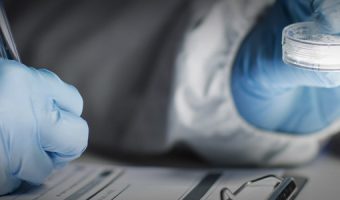 Benefits of Hospital Answering Services:
Improved Patient Satisfaction: Patients expect prompt and professional responses when contacting healthcare providers. Hospital answering services ensure that calls are answered quickly and professionally, which can lead to increased patient satisfaction.
Enhanced Quality of Care: With hospital answering services, medical professionals can focus on providing quality patient care rather than answering phone calls. This improves the quality of care for patients and can lead to better health outcomes.
24/7 Availability: Hospital answering services provide around-the-clock support, ensuring that patients can access healthcare services even outside of regular business hours.
Reduced Staffing Costs: By outsourcing call handling to a hospital answering service, healthcare providers can save on staffing costs, as they no longer need to employ dedicated staff to handle incoming calls.
Better Communication: Hospital answering services can ensure that communication is clear, accurate, and timely. This can help prevent misunderstandings, errors, and other issues that can negatively impact patient care.
Frequently Asked Questions:
Q: What types of services do hospital answering services provide?
A: Hospital answering services can handle a wide range of tasks, including appointment scheduling, patient intake, call triage, medical advice, and emergency dispatch.
Q: Can hospital answering services handle multiple languages?
A: Yes, many hospital answering services offer multilingual support, which can be essential for serving diverse patient populations.
Q: How do hospital answering services ensure the privacy and security of patient information?
A: Hospital answering services adhere to strict privacy and security regulations, such as HIPAA (Health Insurance Portability and Accountability Act) in the United States. They use secure communication channels and follow strict protocols to ensure that patient information is protected.
Q: How do hospital answering services ensure quality and accuracy when handling calls?
A: Hospital answering services use specialized training programs to ensure that their operators have the necessary knowledge and skills to handle medical calls. They also use advanced call management software and quality assurance programs to monitor and improve call handling performance.
Q: Can hospital answering services integrate with electronic health record (EHR) systems?
A: Yes, many hospital answering services offer EHR integration, which can improve communication and reduce errors by providing real-time access to patient data. This allows operators to quickly and accurately respond to patient inquiries.
Hospital answering services provide numerous benefits to healthcare providers and patients alike. They can improve patient satisfaction, enhance the quality of care, provide 24/7 availability, reduce staffing costs, improve communication, and more. By outsourcing call handling to a hospital answering service, healthcare providers can focus on providing quality care, while patients can receive timely and accurate assistance.
WE'RE THERE WHEN YOU NEED US
Our professionally trained staff will always be ready to promptly serve your clients, 24 hours a day, 365 days a year. Our state of the art call centers have implemented disaster recovery solutions, ensuring that we're there when you need us. Fill out the form below and one of our representatives will reach out to you with more information. Alternatively you can call us at the number below.