Reduce Costs.
Boost your bottom line.
Your tailor made answering service
to suit your unique business needs
A  Tailor Made 24 7 Answering Service
With over four decades of experience, Cosmopolitan Medical Communications is your one stop custom medical answering service solution. We offer highly trained, HIPAA compliant services that are tailor made to suit your unique business requirements. Our professionally trained staff are all local to the area, and operate 24 hours a day, 365 days a year.

A Medical Practitioner's Answering Service

Most medical practices' biggest complaint on day-to-day duties is setting appointments and the high rate of no-shows. Cosmopolitan Medical Communications understands that your time is valuable, and we are pleased to offer a service that saves you time and money by reducing your rate of no-shows. In fact, CosmoMinder lowers no-show rates as much as 70% over practices not using reminders!
CosmoMinder reminds patients of appointments, which reduces no show rates, and our lab result service allows patients confidential access to their lab results and much more. This service allows for you to reassign staff to other important duties while only costing you pennies per patient.
We have the flexibility to work with you to launch an automated messaging solution that will work for your unique business needs. We'll make it easy for you! We guarantee that we'll beat any vendor's price on appointment reminder services by 10%!   Call us today at 1-800-900-0101. 
Utilizing TigerConnect within Startel's software, Cosmopolitan Medical Communications has seen the following results:
Enhanced Security and HIPAA Compliance – The integration allows CMC to use texting to quickly send clients patient information while also keeping all message content secure and encrypted so that they and their clients remain HIPAA compliant.
Improved Productivity – Staff members are able to communicate with clients via secure SMS without having to leave their current software interface, helping increase staff efficiency.
Saving Time and Money – By having one integrated messaging solution, clients can avoid fee increases of 10% – 30% on their bills as there is less live operator time needed to service the account. Instead of making a manual phone call to a provider, CMC can simply send a secure text message.
At Cosmopolitan Medical Communications we understand your needs because we have exclusively served the medical services industry for more than 30 years. Our highly trained bilingual staff uses the latest software to quickly and effortlessly manage the most demanding on-call schedules, patient and physician calls, appointment scheduling, and are a natural extension of your professional and knowledgeable office staff.
Contact us today and learn more about why we've been voted number 1 internationally.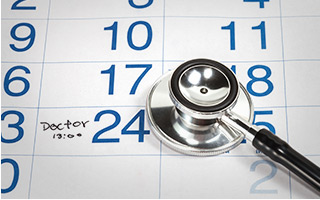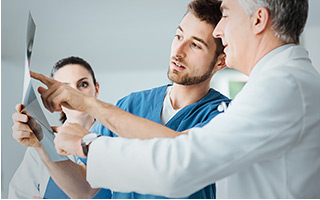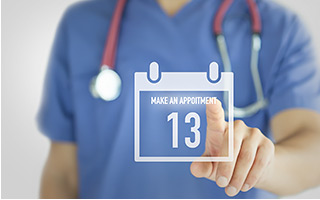 Cosmopolitan Ranks Number One Internationally
ATSI Award of Excellence Winner
The ATSI Award of Excellence is a measure of quality customer service provided by call centers and answering services around the world. As the leading industry association for answering services, ATSI has established a set of guidelines for call centers and answering services to demonstrate their level of customer service. "Mystery calls" are placed by a third party company throughout the year to participating call centers, and can be received at any time, twenty four hours a day, seven days a week. The "mystery calls" are scored in several categories including, but not limited to, hold time, correct use of grammar, manners, verification of information given by the caller, and operator knowledge and confidence.
From medical messaging to on-call schedule management, Cosmopolitan offers everything you need to keep your operation running smoothly.
United States Based, Locally Staffed
We understand how important each and every one of your patients are to you, which is why we ensure that our operators are knowledgeable, sincere, and talented service providers. Whether you're looking for a local answering service in Phoenix, AZ or in any of the 50 U.S. States, we can help.
Our operations are entirely based in The United States, with our answering service just outside Phoenix, Arizona, in the city of Glendale. We only utilize local U.S.-based operators to ensure better quality control, complete confidentiality, and reliable services for the medical community.
State of the Art Customized Answering Services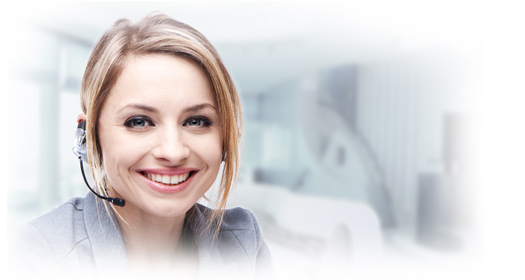 Live Call Center Solutions
 

Virtual Reception and After-Hours

 

Medical Scheduling

 

Class and Event Registration

 

Post Discharge Services
Automated Call Center Solutions
 

Virtual Reception and After-Hours

 

Medical Scheduling

 

Class and Event Registration

 

Post Discharge Services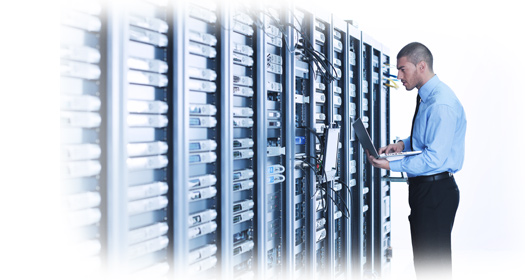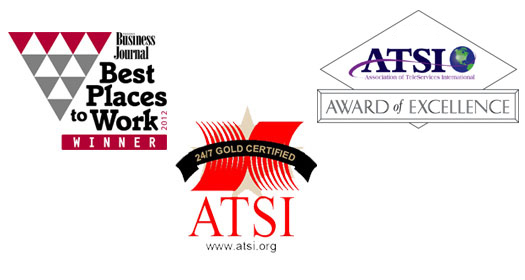 Award-Winning Organization
 

Serving the Medical Community Since 1976

 

ATSI Award of Excellence Recipient

 

HIPAA and Mercy Care trained staff

 

Awarded Best Places to Work Award Multiple Years
Companies We've Worked With