If you're seeking the best Medical Answering Services In Los Angeles, you've come to the right place. Operating a medical practice in the bustling city of Los Angeles comes with its unique challenges, especially when striving to provide top-notch patient care. Among these challenges is managing the influx of phone calls from patients, insurance companies, and other healthcare professionals. Thankfully, medical answering services can be the solution to this daunting task.
Local U.S. Agents
Seamless Coordination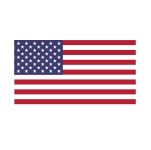 Bilingual Capabilities
Connecting Diverse Communities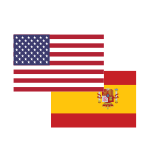 24/7 Availability
Uninterrupted Communication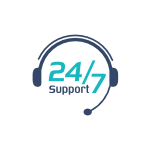 Benefits of a Medical Answering Service
In the heart of Los Angeles, where the medical field thrives, it's essential to have an efficient system to handle communications. Medical answering services in Los Angeles have become increasingly popular as they offer a practical solution for healthcare facilities of all sizes.
These services are not just about answering calls. They provide a structured system ensuring that every call, be it an emergency or a regular check-up query, is handled with the utmost care and professionalism. By collaborating with a proficient medical answering service in Los Angeles, healthcare professionals can:
1. Offer 24/7 Support:
In the medical field, emergencies can arise at any time. With a dedicated answering service, your patients are assured of round-the-clock support.
2. Reduce Missed Calls:
Missed calls can lead to missed opportunities or even medical emergencies. An efficient answering service ensures that every call gets the attention it deserves.
3. Streamline Communications:
With a systematic approach to call management, all communications are streamlined, ensuring that vital information does not get lost in the shuffle.
Why Los Angeles Medical Practices Need Answering Services
Los Angeles, being a major city, has a dense population with diverse medical needs. A large number of hospitals, clinics, and private practices cater to these needs. With such a vast medical infrastructure, the volume of calls received daily is enormous. Managing these calls while ensuring that patients receive the best care can be a challenging task. This is where Medical Answering Services In Los Angeles play a crucial role, bridging the gap between efficient communication and outstanding patient care.
Furthermore, with the current global health scenario, telehealth has become more prevalent. This surge in remote healthcare services has led to an increase in phone consultations, making answering services even more essential.
Bilingual Capabilities: Meeting the Needs of a Diverse Community
Los Angeles is renowned for its cultural diversity and a significant population of Spanish-speaking residents. To cater to this diverse community, Cosmomed offers bilingual answering services, including fluent Spanish-speaking agents. This crucial capability enables us to effectively communicate with Spanish-speaking patients, ensuring language barriers do not hinder the delivery of crucial medical information. By embracing bilingualism, Cosmomed empowers healthcare providers in Los Angeles to provide comprehensive care to a broader patient base.
The Evolution of Medical Answering Services in Los Angeles
Over the years, Los Angeles has witnessed a significant transformation in the healthcare sector. With technological advancements, the role of medical answering services has evolved dramatically. Gone are the days when these services were merely about answering calls. Today, they integrate advanced technologies, artificial intelligence, and machine learning to offer more comprehensive solutions.
For instance, many modern medical answering services in Los Angeles now come equipped with features like automated appointment scheduling, patient reminders, and even telehealth support. As the city moves towards a more tech-driven healthcare future, the significance of these services will only continue to grow.
The Impact on Patient Experience
A patient's experience with a healthcare facility starts the moment they make a call. A missed call or a delayed response can lead to dissatisfaction. By leveraging medical answering services, practices in Los Angeles can ensure that every patient feels valued and heard.
Imagine a scenario where a patient calls after hours with a medical concern. Even if it's not an emergency, the mere act of having a real person answer, provide information, or schedule a follow-up can be comforting. It assures the patient that their well-being is a priority, no matter the time of day.
Questions & Answers on Medical Answering Services
Q: What distinguishes Cosmomed from other medical answering services available to healthcare providers in Los Angeles?
A: What sets Cosmomed apart is our commitment to offering solutions that are specifically tailored to the individual needs of each healthcare provider, steering clear of the cookie-cutter approach that is prevalent in the industry. Leveraging over 40 years of experience, we integrate seamlessly into the existing systems of medical practices in Los Angeles, working as a dedicated extension of your team to enhance efficiency and patient satisfaction.
Q: How cost-effective is it for healthcare practices in Los Angeles to invest in Cosmomed's service?
A: Investing in Cosmomed's service proves to be a cost-effective strategy for healthcare practices in Los Angeles. Our tailored solutions not only enhance efficiency and reduce staff workload but also foster improved patient satisfaction, offering a value that goes beyond just cost savings.
Q: How can healthcare practitioners ensure that the services are in tune with their specific practice needs?
A: At Cosmomed, we prioritize understanding the unique requirements of each practice. We collaborate closely with healthcare practitioners to develop solutions that are in perfect harmony with their existing operations, ensuring a service that is both personalized and perfectly aligned with their needs.
Q: How does Cosmomed accommodate the linguistic diversity of Los Angeles?
A: Recognizing the rich linguistic diversity of Los Angeles, Cosmomed offers multilingual support, enabling healthcare practitioners to cater to a broader and more diverse patient base effectively, thereby enhancing the quality of healthcare services.
Q: What measures does Cosmomed take to ensure the confidentiality of patient data?
A: Cosmomed takes patient data confidentiality very seriously. We utilize cutting-edge technology for secure data storage and encryption, coupled with strict adherence to HIPAA guidelines. Regular training of our agents ensures the upholding of the highest standards of security, offering peace of mind to healthcare providers.
Q: How does Cosmomed mitigate the risk of miscommunication?
A: While there is always a minimal risk, Cosmomed works diligently to mitigate this through comprehensive training in medical terminology and communication skills. This ensures a reliable and trustworthy communication channel, minimizing potential misunderstandings and fostering clear communication.
Q: Can Cosmomed integrate with the practice management software commonly used in Los Angeles?
A: Absolutely. Cosmomed is designed to integrate effortlessly with the prevalent practice management software in Los Angeles, creating a seamless flow of information that aids in better coordination and service delivery, and enhancing the efficiency of healthcare practices.
Q: How prepared is Cosmomed to handle emergency situations?
A: Cosmomed's agents are trained to swiftly identify and respond to emergency situations. In such critical scenarios, they guide the patient to call 911 or immediately contact the appropriate healthcare professional or facility, ensuring timely and effective responses to emergencies.
Decades of Experience, Tailor Made Solutions
When it comes to efficient healthcare communication in Los Angeles, Cosmomed stands out as the leading medical answering service. We have over four decades of experience and our unwavering commitment to 24/7 availability, local U.S. agents, and bilingual capabilities, we offer healthcare providers a tailor made, seamless and professional communication solution. Fill out the form or call us at: 800-900-0101.